1
« Last post by THE DINGO on July 18, 2019, 06:21:30 PM »
It hasn't been a year filled with much memories it seems. Its been a season without close friends it seems, therefore it was a blessing when one of my best mates attended this OP specifically to hang out and make it memorable.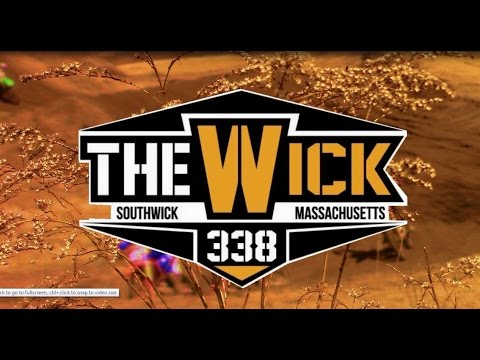 I met Paul in 2013 maybe, I'm bad with dates, but it was my return to NESC racing and we were competitors in the Same classes and became best friends in the pits. His family became my family and lived through each others highs and lows along with our Sons. Its been a chore to find time to ride together as our schedules and priority's are so different now that I have left the modern racing scene. Hes a two stroke Guy with a a KX 500 and a KX 250. He also runs a 450 in the modern classes when hes not racing the same class as his son. I understand the reasoning so all is forgiven.
Paul and his KX 250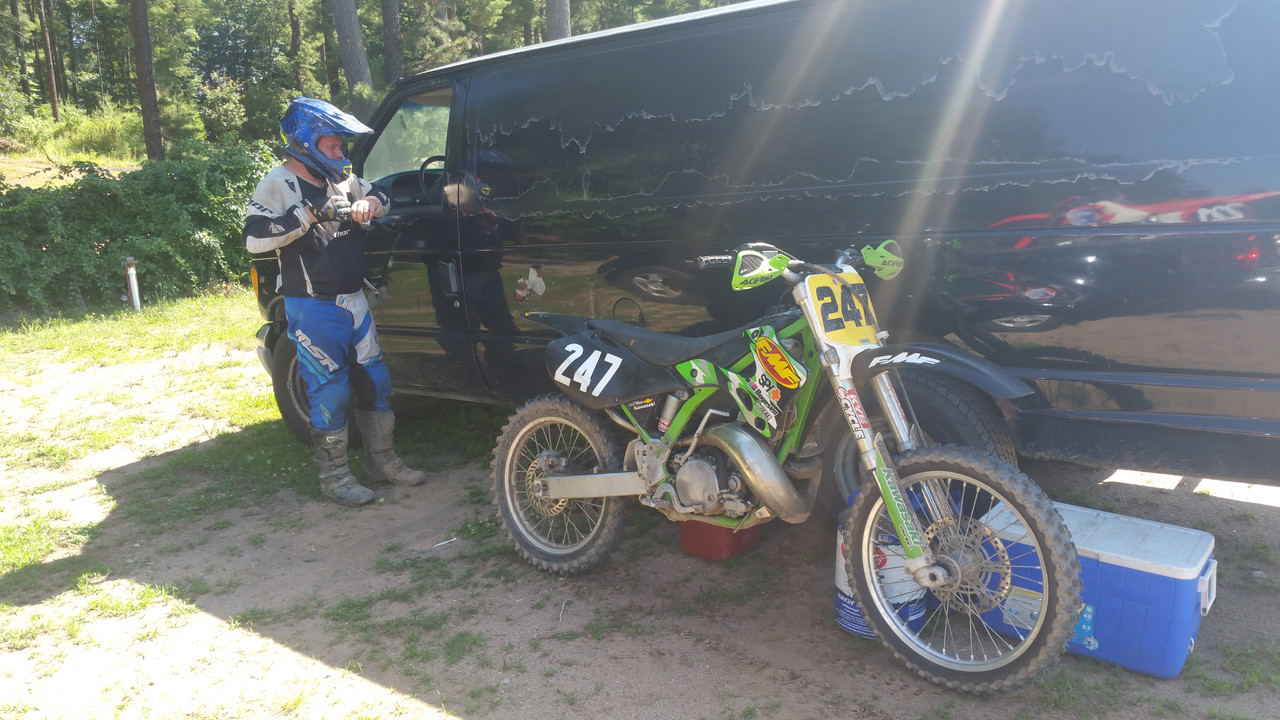 Despite not having much time to fill in all the gaps, we did catch up on the important things in our lives and we had a blast out on the track. There's just this easy feeling all day when your friends are with you and this day was easy. Thanks Paul, always a treat when you're around.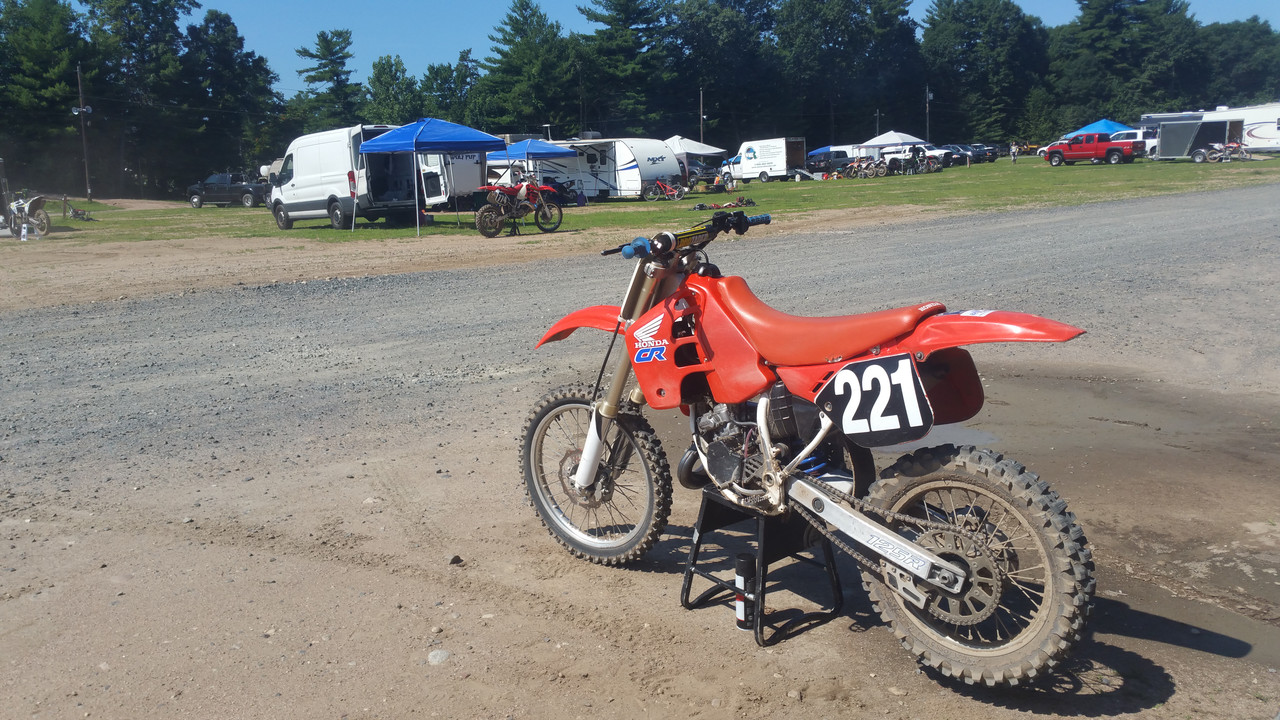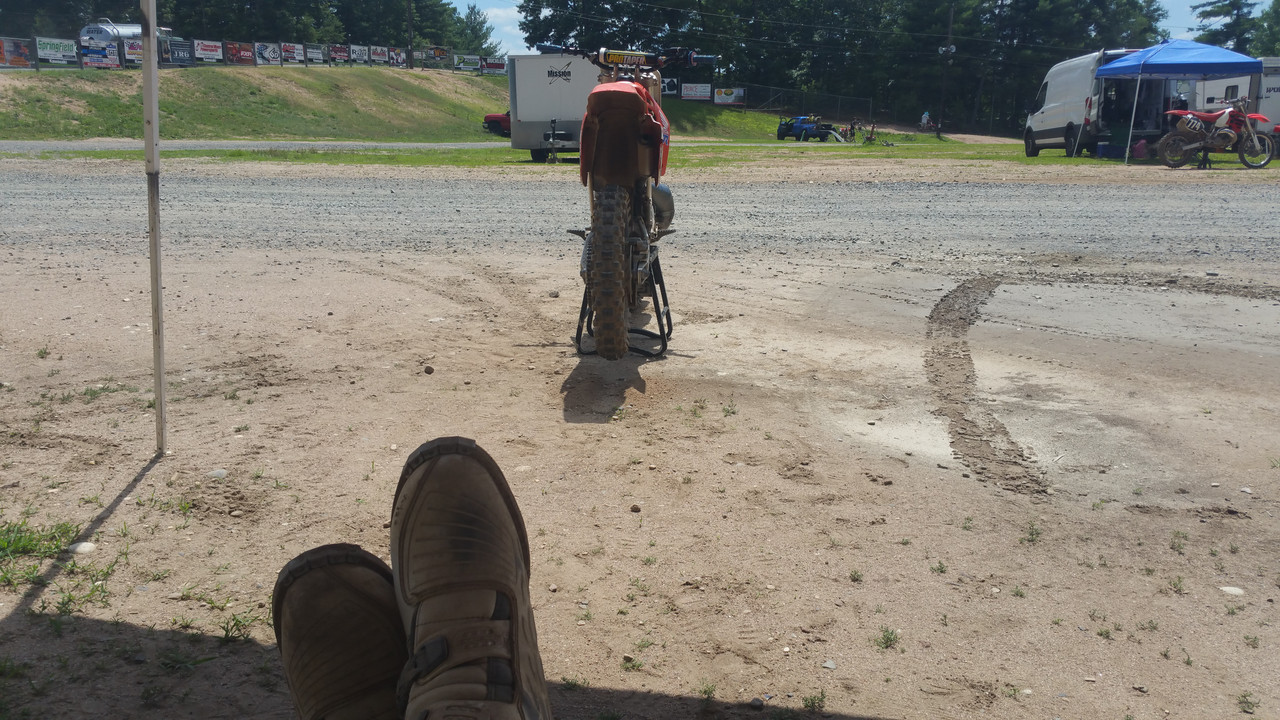 Till next time TSM!
this bike caught my eye