News:
Be sure to find us on fb,Twitter and YouTube!
Show Posts
This section allows you to view all posts made by this member. Note that you can only see posts made in areas you currently have access to.
Topics - motoxr377
Pages: [1]
2
« on: September 18, 2011, 01:12:17 PM »
3
« on: August 25, 2011, 01:54:37 PM »
Hey all,

My enlistment will be up in Summer 2013, and I'm thinking of using some VA small business programs to kickstart a small, motocross-focused storefront with Parts Unlimited, WPS, Tucker Rocky, and Helmet House distributors. I'd also have a do-it-all (mostly) performance shop. My main focus for generating revenue will be online sales using a well-developed website. I've got a wife and small child and will probably have another (child, that is) by my ETS date. I'm a combat veteran so I'll still have the option for VA health insurance when I'm out.

I'd appreciate any thoughts, from all forms of experience, including "high motocross population density" locations, possible issues, advertising, inventory systems, etc.

Thanks!
Bugs
4
« on: August 10, 2011, 05:01:02 AM »
Hey all,
I bought a RM just like the one I used to have, back in December.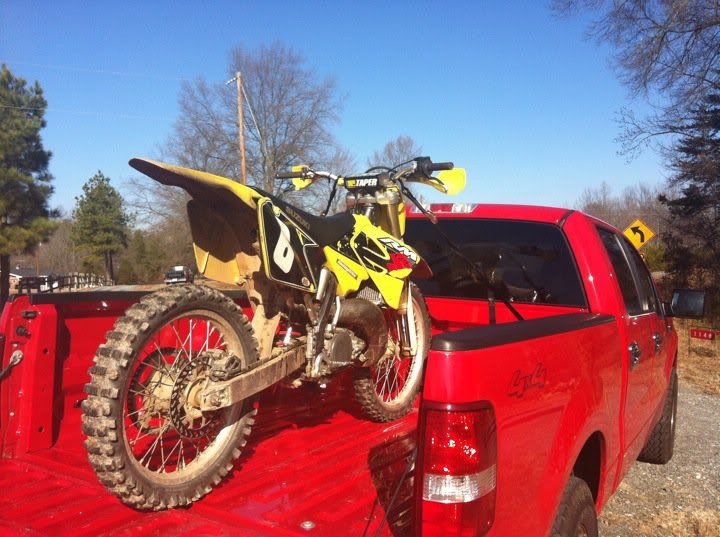 ...took it to the track a few times, where I realized it was too softly sprung by about 50 lbs.
...so when I recently returned from Afghanistan, I decided to strip her bare to find worn bearings, and an almost-seized swingarm pivot bolt. That was pretty scary. She's getting new everything, and I plan on posting updates often to track progress and purchases.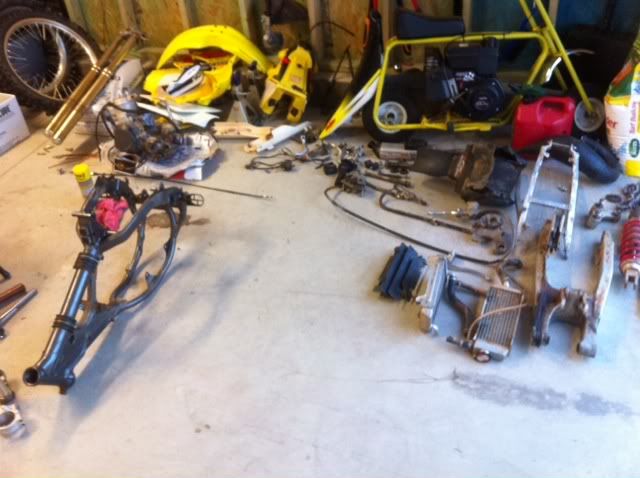 I fired up the bead blast cabinent and cleaned up the powervalve covers, water pump cover, and hubs for powdercoating.
The hubs were picked up today, and came out great! I'm getting the frame coated in the same transluscent blue.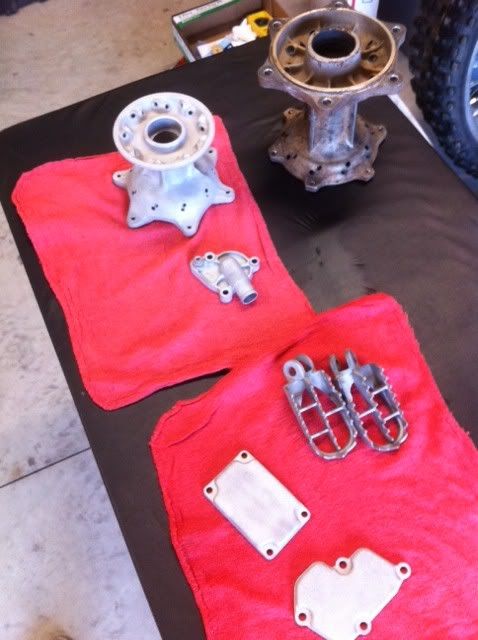 More to follow! Lots of pics to take as the parts roll in!
Pages: [1]